SVDL-0039 'The Scissorologist!' featuring Rebecca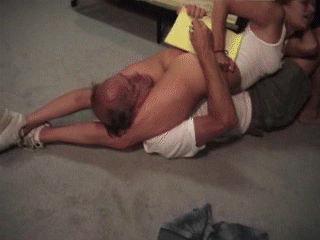 Hover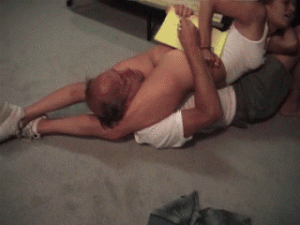 As a trained Scissorologist I know how to relieve your stress and I've got the thighs to do it!
Video Length : 30 mins. | Video Size : 480×360 | File Size: 172MB
Video Preview
Video Description
Geoff is in a pissy mood, long day, shitty job, stress in the neck, and he's looking for relief.
He thinks he'll find some in a "Scissorologist," in an ad he finds in a magazine that advertises "long-legged vixens who put their pressure on to take yours away!"
Intrigued, he calls and over comes a short but powerful-legged gal, played by newcomer Rebecca, who proceeds to massage his sore neck – in her thighs!
Geoff thinks he deserves a little more than a massage and when he gets sexually suggestive, his Scissorologist turns up the pressure until he's screaming for mercy!
Our little vixen is only 5 feet, 100 pounds, but every inch is packed with power, especially those well-shaped, punishing little legs.
Her choking scissors are the best, nearly cracking his windpipe and squeezing his breath away, and when she folds up a tight calf in a figure four, she makes you feel like she's slicing your head off!
Calling upon her gymnastic background, Rebecca swings her legs up and around his head when he lifts her in the air, and does a flipover handstand to take him in a crusher of a headscissors!
She finally leaves, but only after making him sign a contract that guarantees her a year's worth of visits – at twice her usual price!
Don't mess with a Scissorologist with legs like these!!!
More Videos You Might Like!