SVDL-0040 'The Scissors Game!' featuring Lia and Bethany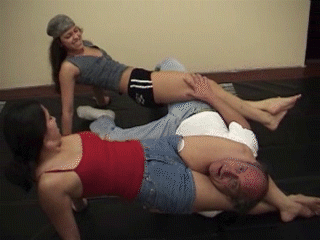 Hover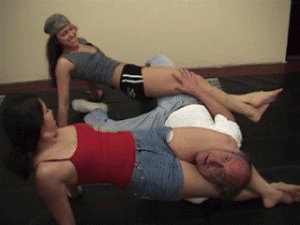 He'd rather go watch a boring baseball game instead of helping me around the house. Time to show him a different kind of game with the help of my friend, Bethany!
Video Length : 39 mins. | Video Size : 480×360 | File Size: 221MB
Video Preview
Video Description
What could be better than a stunningly hot girl scissoring you?
TWO stunningly hot girls scissoring you!
We have that here in "The Scissors Game," with the incomparable Lia Labowe of New Hampshire and her leggy cohort Bethany Joy.
Seems Lia's significant other has plans to take in a Sox game with his buddy as he attempts to explain to his wife that he can't possibly pass up "green monster seats" and the greatest rivalry in all of sports…the Red Sox versus the Yankees!
But Lia has other ideas such as forcing her dead-beat husband to help out with the gardening and when he refuses, she scissors him brutally in her legs, together with Bethany, to keep him home!
They double team him, and his friend in the second half of the video, in some of the most outrageous tandem scissoring you'll ever see, including not only a headscissors/bodyscissors combination but one most unique double clamp where Lia has him in a reverse headscissors and Bethany straps her legs across his exposed face!
After disposing of Lia's husband and doing the same to his buddy, the girls take the baseball tickets and decide to go to the game themselves, leaving the two helpless men behind in the house lying unconscious from the brutal double team scissor beating administered by these two vixens.
UNREAL DOUBLE SCISSORS ACTION!
More Videos You Might Like!