SVDL-0168 'Measuring Up Her Scissors!' featuring Kristiana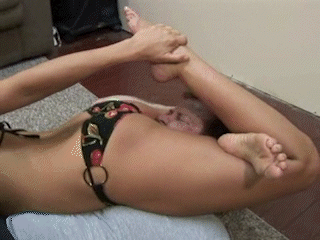 Hover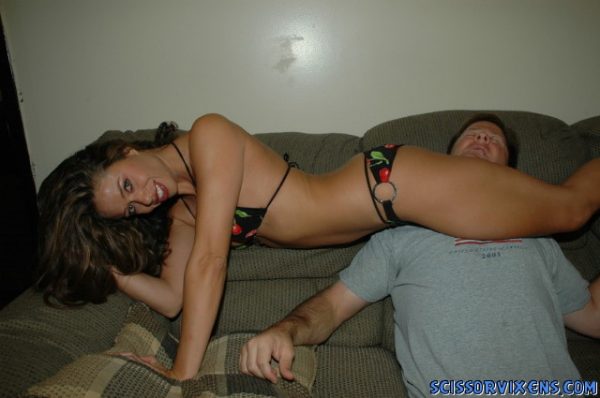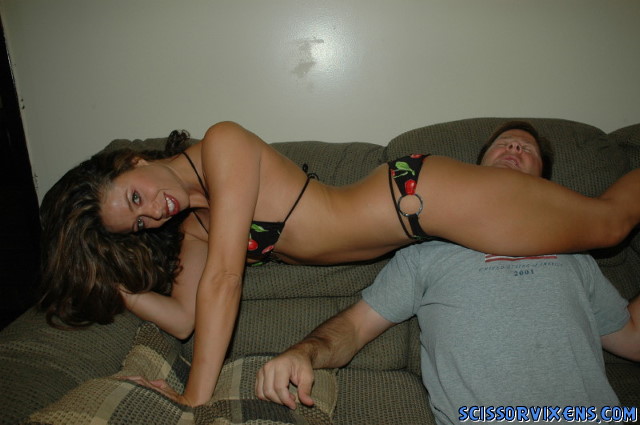 Hover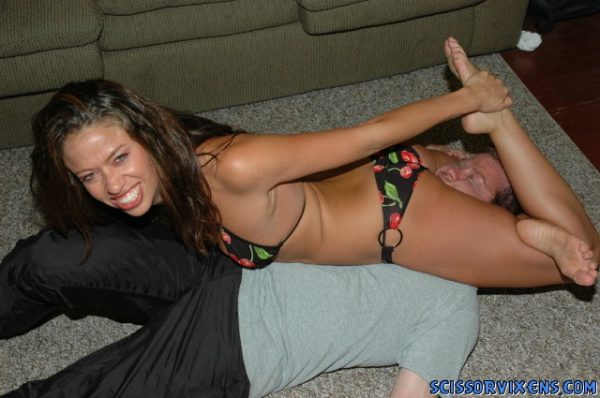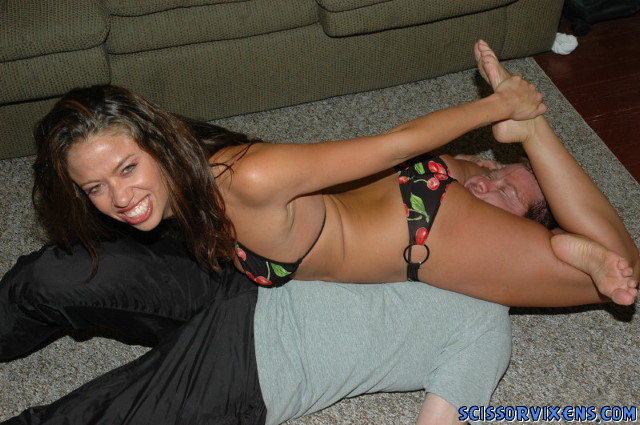 Hover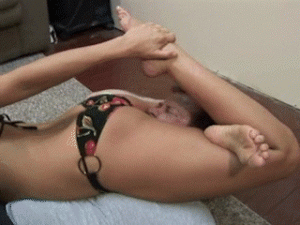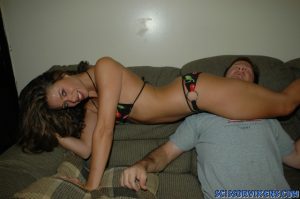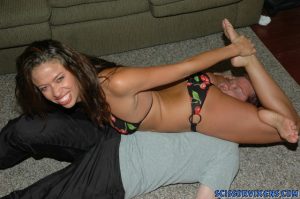 He totally over-estimated the size of my waist so now it's time to SHRINK his fat head down a few sizes using my THIGHS!
Video Length : 30 mins. | Video Size : 640×480 | File Size:257MB
Video Preview
Video Description
Kristiana saunters into the room in a tiny bikini, measuring her slender, sexy middle with a tape measure as her boyfriend says aloud, "Hmmm, I think you might be a 34 or 35," which totally pisses off the muscular little hottie with the 23-inch waist!
Making him measure her sexy thighs as a ruse to draw him close, she pops him into a standing headscissors with her rugged legs and the scissoring fun begins!
Kristiana is not to be pissed off and she shows her boyfriend why, laying him to waste with a fearful barrage of mind-blowing, rib-cracking and head-thumping scissors!
Laying across the top of the couch, she captures his throat in a brutal neckscissors, forcing him to comically croak his surrender, and then tosses him to the floor to put on a savage display of power with a series of brutal reverse facescissors!
Few women look as deliciously sexy as Kristiana as she works her legs all over her victim, her pretty face a mask of anger, simmering sensuality and determination, reducing him to a babbling, submissive, beaten man!
Riding his shoulders out the door, she forces him to take her out for the evening, showing him that her scissors indeed do measure up!
More Videos You Might Like!