SVDL-0131 'Savage Scissors Submission Series!' featuring Lia Labowe and Kristiana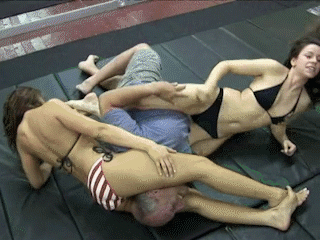 Hover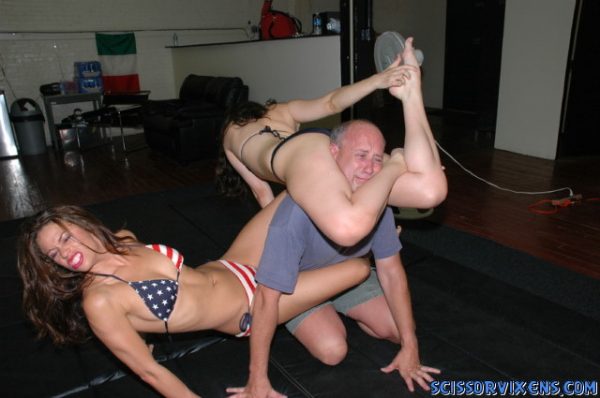 Hover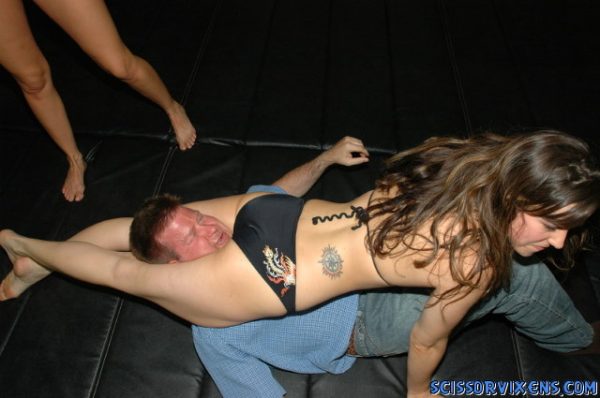 Hover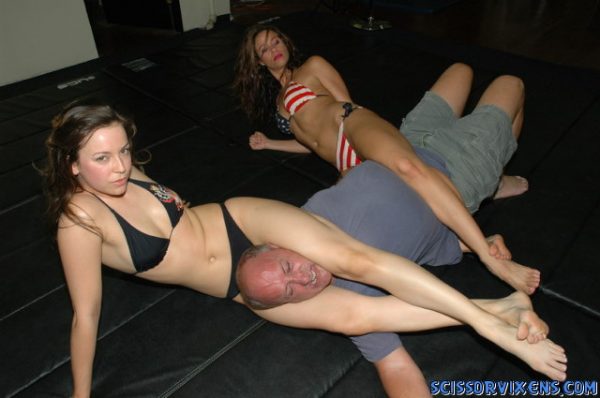 Hover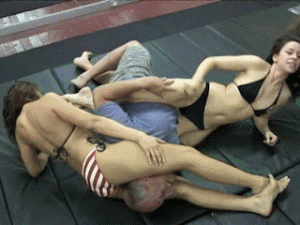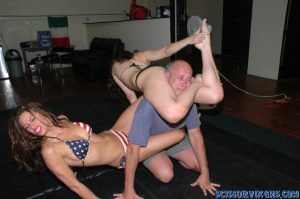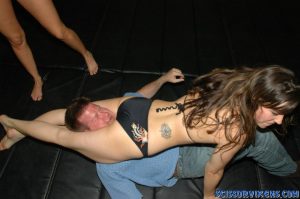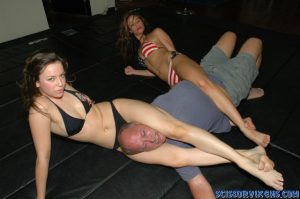 Our ScissorVixens Savage Scissors series continues with two of the most LETHAL ScissorVixens EVER!
Video Length : 16 mins. | Video Size : 640×480 | File Size: 138MB
Video Preview
Video Description
Imagine being caught in the crushing scissors of two of mixed wrestling's most beautiful and brutal ScissorVixens: Lia Labowe and Kristiana, lean, leggy and lethal!
Imagine no more: We bring you another in our "Savage Scissors Submission Series" with these two queens of mean delivering some frightening, head-crushing, rib-bending, throat-aching SCISSORS!
They take turns absolutely destroying their male victims one at a time, engulfing one guy's head in their thighs while the other crushes his ribs and vice versa, even employing, at times, the rare but VERY exotic double headscissors!
They have these guys screaming for their lives and at one point as Lia crushes Drew in her patented reverse headscissors, he's begging for mercy and she refused to stop causing Drew to nearly pass out!!
These girls know the scissor game better than most and when they got game, you got TROUBLE with a capital S – for SAVAGE SCISSORS!
More Videos You Might Like!
SVDL-0401 'Keep The Scissors!' featuring Addie

$

9.99

I won $1,000 from a scratch ticket but he thought it belonged to him...WRONG!  That's my ticket but he's more than welcome to Keep My Scissors! Video Length : 30 mins. | Video Size : 856x480 | File Size: 346 MB