SVDL-0108 'The Scissoring Interrogator!' featuring Natalia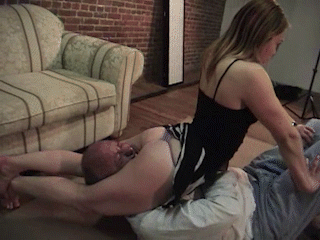 Hover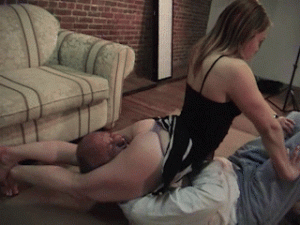 He doesn't think I can make him talk but my THIGHS are going to make him talk and more!
Video Length : 30 mins. | Video Size : 640×480 | File Size: 227MB
Video Preview
Video Description
When it comes to making the bad guys talk, Natalia The Scissor Interrogator always gets her man!
Achmed awakens before her, hands bound, after not giving up information to his male questioners.
Spotting this little slip of a girl, he is resolute in denying her the information she seeks – so she unleashes her weapons of scissored destruction all over his moaning head, neck and body!
Natalia's meaty little gymnast thighs never looked more powerful as she engulfs his skull in head-popping scissors and nearly rips his head off his shoulders by ramming a muscular little calf to his throat for crushing figure fours!
Calmly and methodically, she relentlessly scissors him over and over, asking "Where is the location?" to a stubborn Achmed.
He finally submits and tells her, begging for his life in her powerful, pulsating legs!
Never send a man to do a woman's job when a woman's got legs like Natalia, The Scissoring Interrogator!
More Videos You Might Like!
SVDL-0353 'Scissor Fix!' featuring Violet

$

9.99

It's been too long since the last time I squeezed Drew and I need my 'Scissor Fix' now regardless if Drew can take it or not! Video Length : 30 mins. | Video Size : 856x480 | File Size: 354 MB