SVDL-0104 'Sensual Scissors!' featuring Paige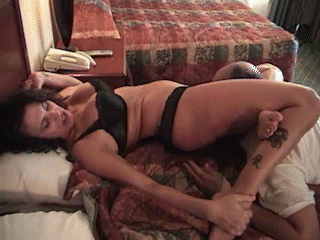 Hover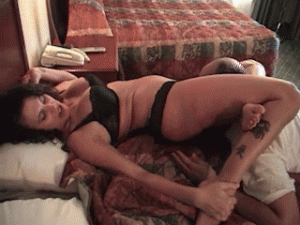 I wanted to show him my new stripper dance moves but he wanted to watch hockey.  Time to show him my SCISSOR moves instead!
Video Length : 33 mins. | Video Size : 640×480 | File Size: 244MB
Video Preview
Video Description
Paige has come home to show her husband the moves she's learned at a "Stripping for Your Spouse" class she's taken, while wearing her new Victoria's Secret very sexy underthings.
He wants to see the hockey game and then a fight breaks out – in the living room and very one sided as Paige brings her long, sexy and very powerful legs into play!
She devours him in head-splitting scissors, her muscular, dancer-trained thighs bulging around his skull and buries his face in humiliating front facescissors, crossing her rugged calves over the back of his head to mash his face to her crotch and belly!
She smothers him in ass and thigh, quaking her meaty but rock-hard ass in his face at one point!
As she kicks his ass on the couch and the floor, it's making her a little excited, so she hauls him to the bed for some of the most sensual scissoring you will EVER see, using his face for her own pleasure, gyrating and humping him in her crushing, vicious thighs!
She polishes him off with some genuine spanking and then a reverse facescissors – while hanging off the edge of the bed – that culminates in a truly CRUSHING orgasm, her scissoring thighs quivering and jiggling as she nearly tears his head off for her own scissoring pleasure!
There are scissors and there are sensual scissors, and nobody does it better than Paige!
More Videos You Might Like!