SVDL-0442 'Envy's Savage Scissors!' featuring Envy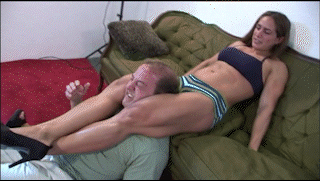 Hover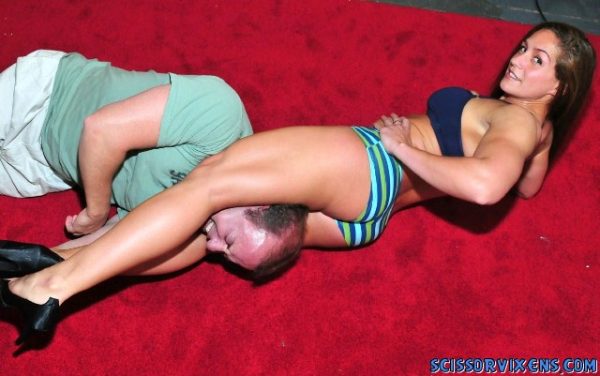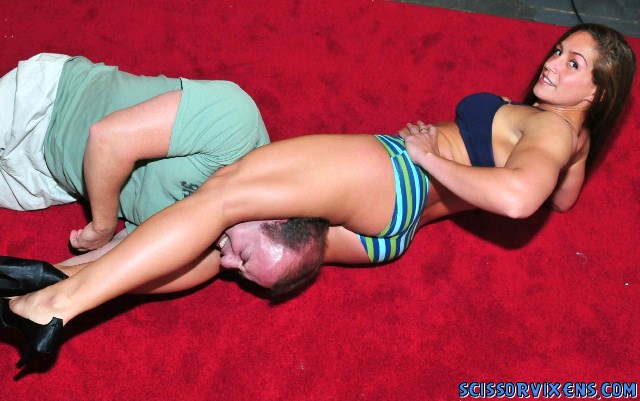 Hover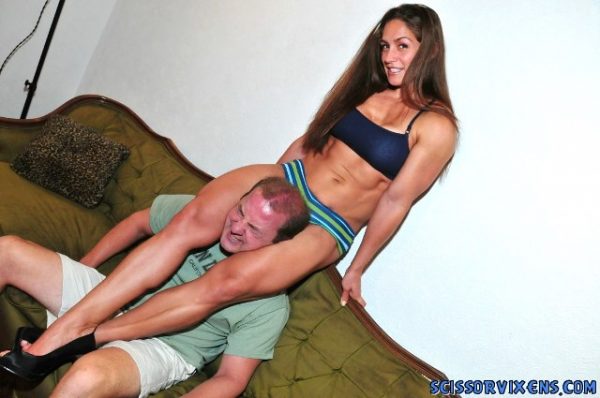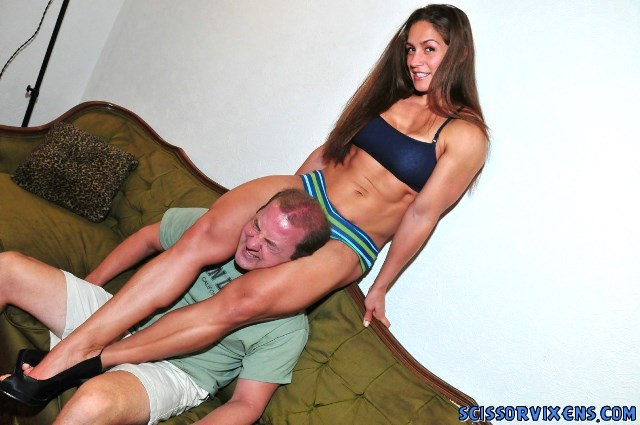 Hover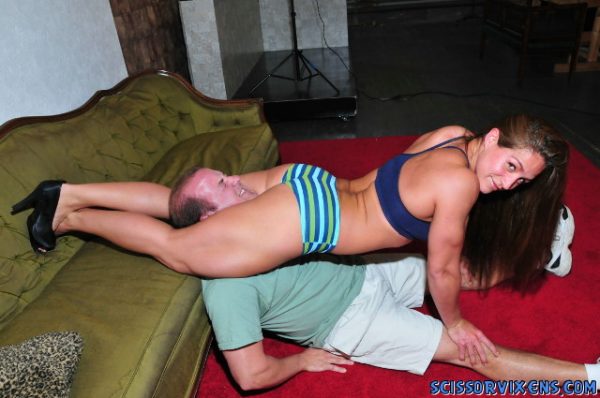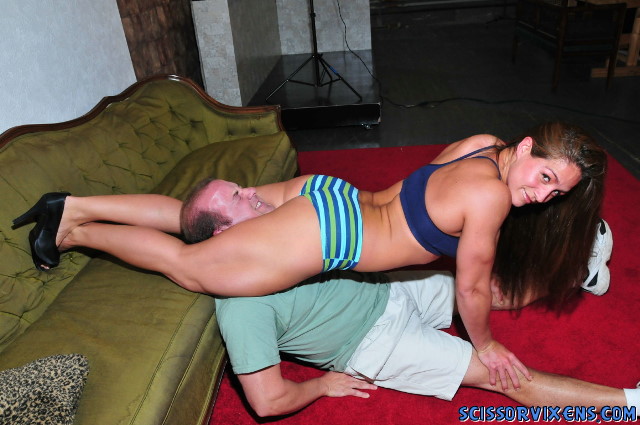 Hover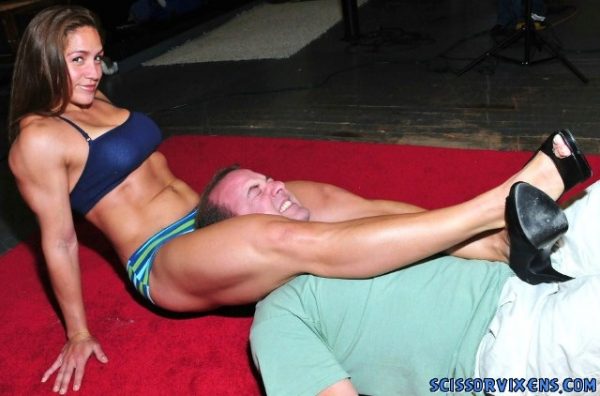 Hover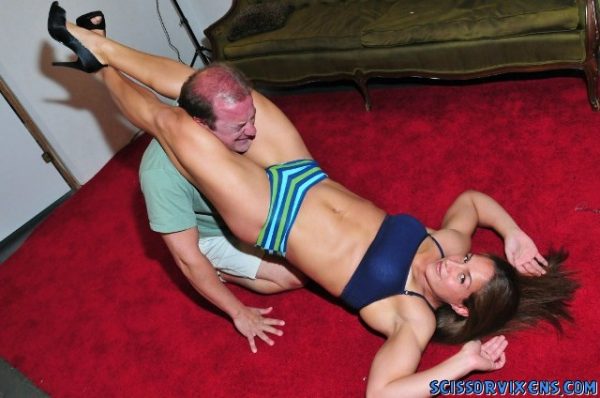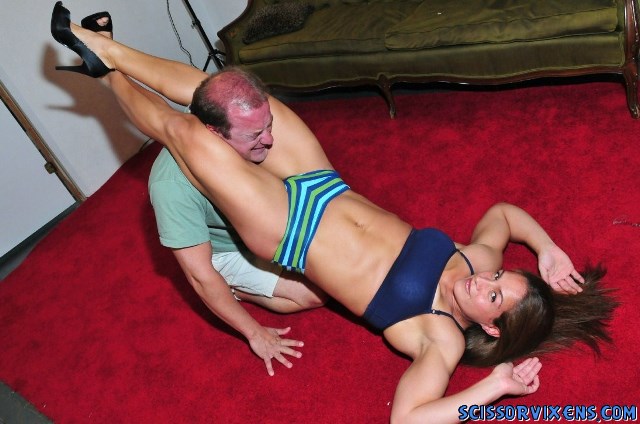 Hover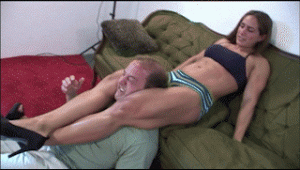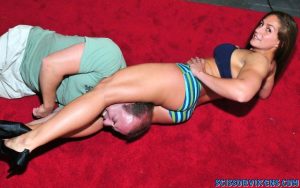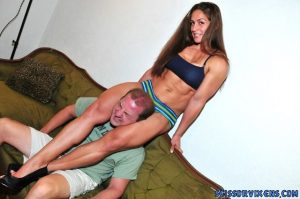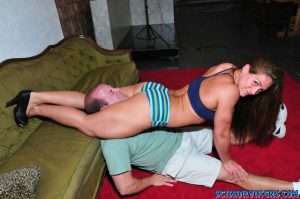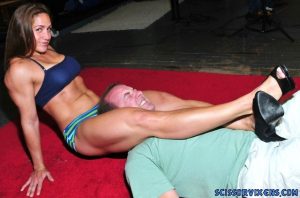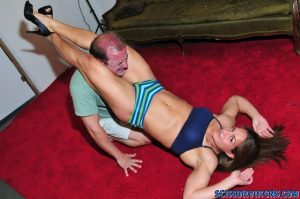 BIG, POWERFUL QUADS that can crush a man's skull to powder…that's what it's like in Envy's Savage Scissors!
Video Length : 31 mins. | Video Size : 856×480 | File Size: 366 MB
Video Preview
Video Description
Wow!…here we go again…suicidal stupidity at it's most extreme! We at ScissorVixens.com love pushing the limits and our latest 'ScissorVixen Savage Scissors Submission Series' video featuring the amazingly powerful, and gorgeous, Envy is our latest example! From the time she was just a youngster still in school she earned the nickname 'Quadzilla' due to her powerfully developed thighs and all grown up now…she puts those Quadzilla thighs to good use by crushing us nearly to death for 30 agonizing minutes!
You'll notice that the members pictures for this video only features one victim and that was the original plan…to have my volunteer victim take the punishment for 30 minutes (again…what the hell were we thinking!?) all by himself. But…it was quite clear from the initial crushing head scissors that there was no way he, or any other human being, could withstand the power of Envy's 24-inch quads for a full 30 minutes! So…yes…I had to put the camera down and help our victim through the ordeal by enduring 10 minutes of pure scissor torture myself! Folks…this girl's quads explode with POWER whenever she clamps down and squeezes 100% and they remind me of an earlier ScissorVixen's quads that became so popular on our site…Xeena! You'll love listening to Envy's sweet, girlish giggles and laughter every time we start screaming and tapping out which means…Envy did a lot of giggling and laughing throughout the entire 30 minute savage scissor video! For fans of top-level feminine female muscle, fashion model looks and brutal scissor power (over 400 pounds for reps on the free squats!) you do NOT want to miss 'Envy's Savage Scissors' video!
More Videos You Might Like!