Introducing Lauren Phillips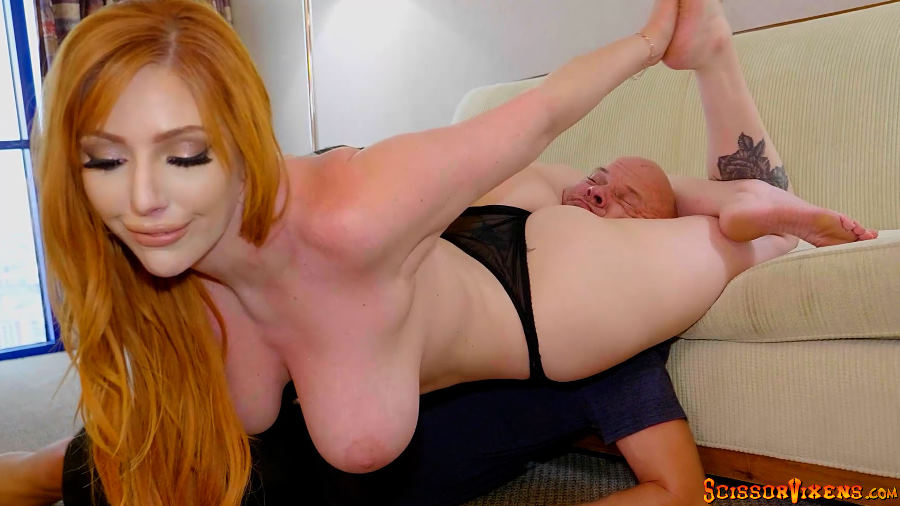 Many of you may already recognize this 5'10" redheaded BEAUTY named Lauren Phillips from her adult film career but what most of you probably don't know is Lauren Phillips also has a fetish side to her and in particular…a DOMINANT one at that!
I first got a taste of Lauren's LONG, POWERFUL THIGHS about a few years ago during the annual Fetcon event in Florida in which she was attending.
She was shooting for another producer friend and when I saw her wearing a short skirt that really showed off her gorgeous thighs…I could not resist asking her to give me a test squeeze and that she did!
As it turns out…that was not her first time scissoring someone!
I knew at 5'10" her scissors would probably be pretty damn tight but those thighs went from soft to 'hard as a rock' in less than a millisecond once she locked her ankles and cranked it up!
Absolute EYE-POPPING PRESSURE!
I wanted to shoot her right then and there but unfortunately…she was booked up for the rest of the convention before I had a chance.
Well now here we are and Lauren Phillips is finally a ScissorVixen and now you'll see why I couldn't resist those thighs a few years ago!
Click On Pictures To View Full Preview Page or Click On Eye Icon for Quick View.
Click On Heart Icon To Add To Your Wishlist.