Introducing Goddess Macy Nikole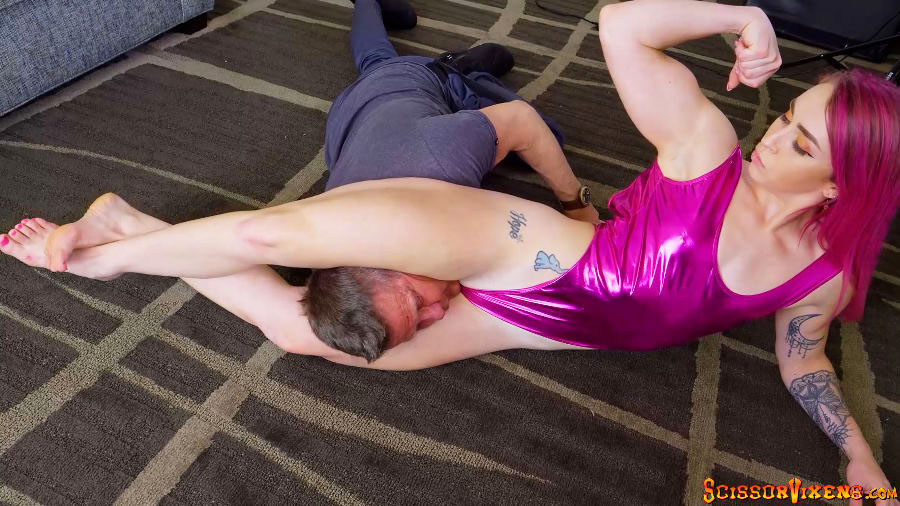 About Goddess Macy Nikole
FINALLY!
Yes finally after three long years since we first met Macy Nikole at the annual FetishCon (which was cancelled the past 2 years due to Covid)…we got the chance to work with this southern hottie this time around!
Back then…she caught our attention first with her cute girl-next-door looks and then her athletic thighs while wearing a skimpy bikini by the pool.
We immediately approached her about shooting for our site and despite her taking interest…we couldn't make it happen.
But here we are again and something seems different besides her new pink hair (she was blonde back then).
Ahhhh….yes…Macy's impressive thighs are now BIGGER and more POWERFUL than ever thanks to her new athletic endeavor…POWERLIFTING!
We recently saw her on Twitter squatting some impressive weight at only 5'2″ and a solid 130 lbs. and she can pretty much squat twice her weight now!
Besides adding a lot more QUAD MUSCLE to her gorgeous physique…Macy Nikole has also upped her DOMINATION game as she is now exclusively into kicking ass, both men and women!
And she's got the bratty attitude, along with her SKULLCRUSHERS, to back it up!
Session and Contact Information
Goddess Macy Nikole's Videos
Click On Pictures To View Full Preview Page or Click On Eye Icon for Quick View.
Click On Heart Icon To Add To Your Wishlist.