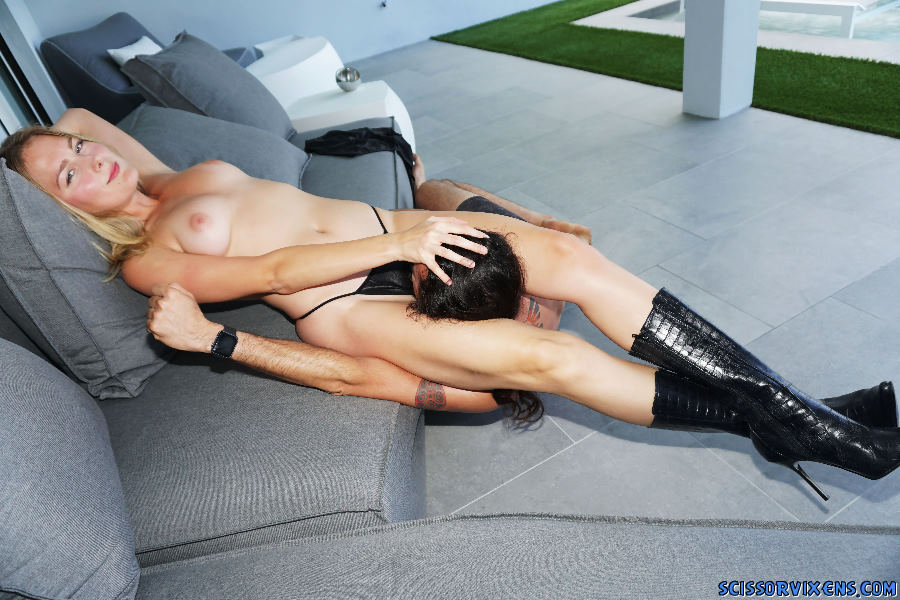 Vika Says:
I'm just a hot a hot girl doing stuff 🙂
Full time content creator in the Tampa bay area.
I train at a BJJ gym, as well as I have lots of fantasy wresting experience.
Here to interact with you for a fun, sensual, and most important- SAFE experience 🙂
ScissorVixens Says:
GORGEOUS 5'10" tall Russian-born model, Vika, debuts on ScissorVixens and WOW…does she make a HUGE SPLASH in more ways than one!
We've been dying to shoot with Vika ever since we met her during a pre-Fetcon party. 
At 5'10" tall barefoot, the striking blonde beauty immediately caught our attention and certainly everyone else's. 
Although Vika speaks with a perfect American accent…she definitely has not lost her sexy Russian accent which she uses to portray her ScissorVixens debut character as a Russian hit-woman named Vika 'The Liquidator'!.
Vika is ALL LEGS and she knows those legs are irresistible to any man with a pulse, and a love for sexy Russian women, and she has no problem using them to trap her prey!
Welcome Vika to ScissorVixens.com!
Session and Contact Information
Click On Pictures To View Full Preview Page or Click On Eye Icon for Quick View.
Click On Heart Icon To Add To Your Wishlist.