SVDL-0150 'Scissor Protection Money!' featuring Kristiana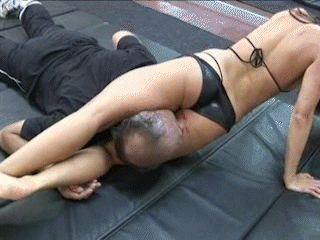 Hover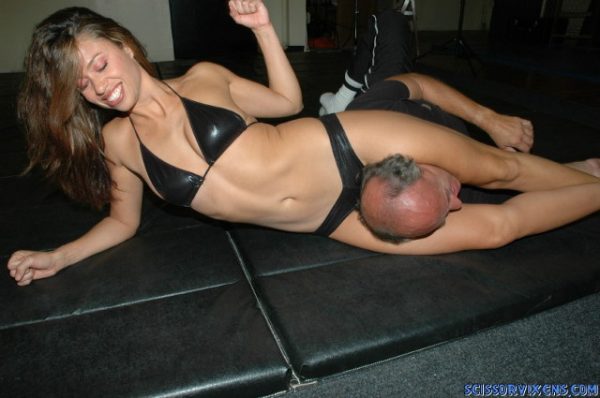 Hover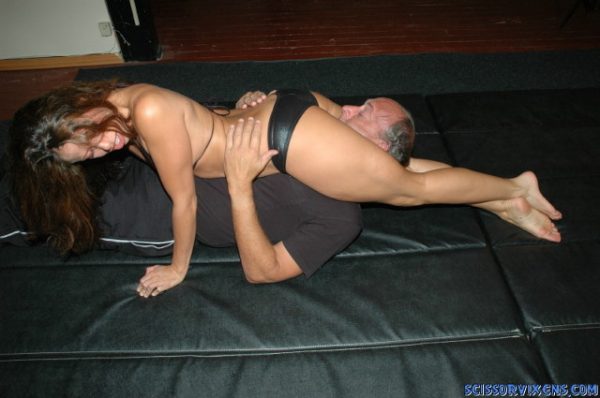 Hover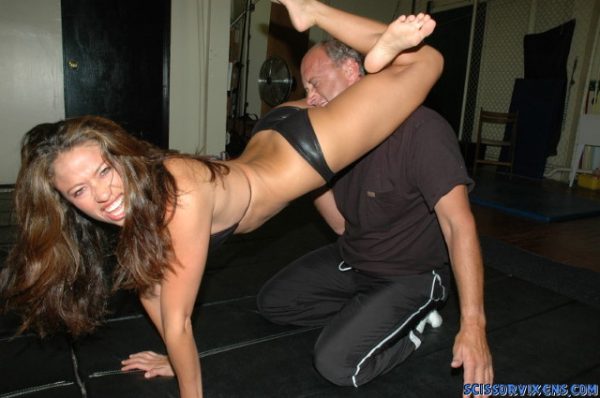 Hover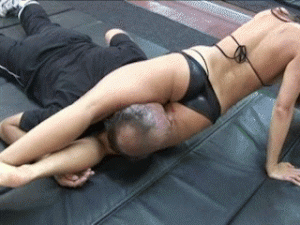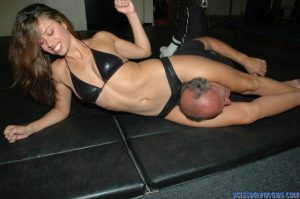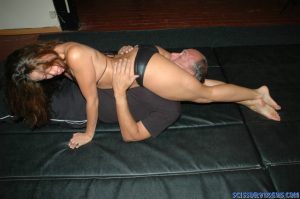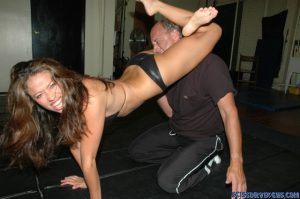 This piece of shit tried to extort money from me for protection of my gym.  Time to extort his neck between my THIGHS!
Video Length : 30 mins. | Video Size : 640×480 | File Size: 267MB
Video Preview
Video Description
Hell hath no fury like a scissor vixen extorted and in "Scissor Protection Money," leggy Kristiana goes on a brutal rampage against a mob guy who dared try putting the squeeze on her for protection money in her new gym!
She grabs him by the balls, tossed him to the mats and over the next 30 angry minutes absolutely destroys him in a display of frightening scissor power that only Kristiana can put on!
The gorgeous Southern California hottie absolutely devastates the guy with some of the most horrific scissors ever, his head going deep purple and looking as if it will explode in her muscular, powerful thighs!
Kristiana is relentless in her attack, bending his ribs in her legs and devouring his face in her sexy, supple butt in a reverse figure-four facescissors you gotta see to believe!
In the end, she forces him to not only pay her protection money to the mob, but kick in 500 of his own money to her for his own scissored protection!
Never put the squeeze on this leggy gal because she WILL squeeze back!
More Videos You Might Like!
SVDL-0139 'The Kegel Krush!' featuring Rebecca

$

9.99

He tried to pull the pillow from my thighs as I was practicing my kegels.  Wrong move...now I'll be practicing them on his neck! Video Length : 30 mins. | Video Size : 640x480 | File Size: 261MB