SVDL-0128 'Spotting Her Scissors!' featuring Courtney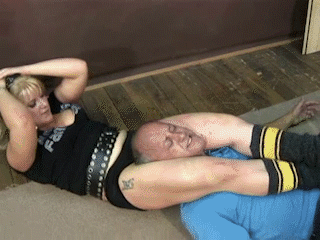 Hover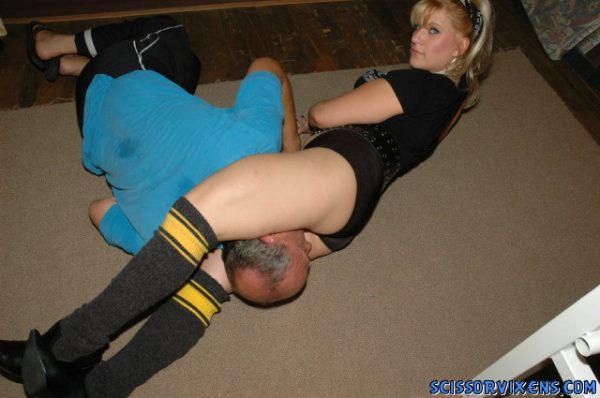 Hover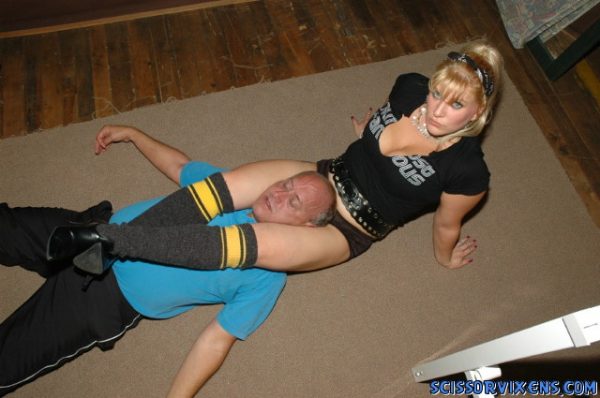 Hover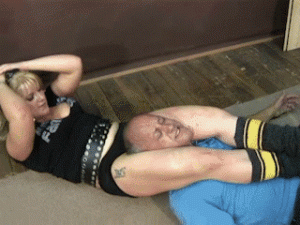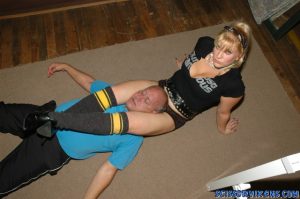 He asked me to spot him on the bench press but all he wanted to do is spot my ass! Ok, how about you SPOT MY SCISSORS instead!?
Video Length : 31 mins. | Video Size : HD (1920×1080) | File Size: 279MB
Video Preview
Video Description
Courtney's working out her amazing legs at the gym on the leg lift machine when a guy comes in to use the bench and asks her to spot him. She does, wearing a sinfully tight pair of black boy shorts, red-hot shoes attached to kneesocks and a revealing top. He does some chest presses all the while ogling Courtney's tight thighs and gorgeous ass, totally pissing her off until she gets so angry she steps forward and encases his face in her crushing 25-inch thighs!
She turns into a lean, mean scissoring machine, absolutely abusing his face, head and neck in her bone-crushing gams! Courtney's fond of the shaking scissors, locking up her solid pipes and doing the old quiver-quake until her meaty, muscular thighs are banging all OVER his head! Her figure fours are total chokers and her reverse facescissors – combined with folding up both legs – absolutely buries his entire face and head in ass and thigh! She works him over solidly for 30 minutes, ignoring his pleas for mercy, utilizing the bench to dominate him in her man-eating thighs! Go to the gym with Courtney, you just might spot her scissors and she'll give you a workout you will NEVER forget!
More Videos You Might Like!