SVDL-0402 'Scissor Text Trail!' featuring Miracles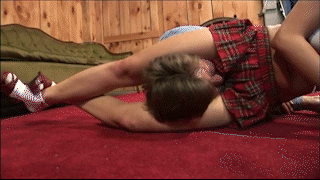 Hover
Hover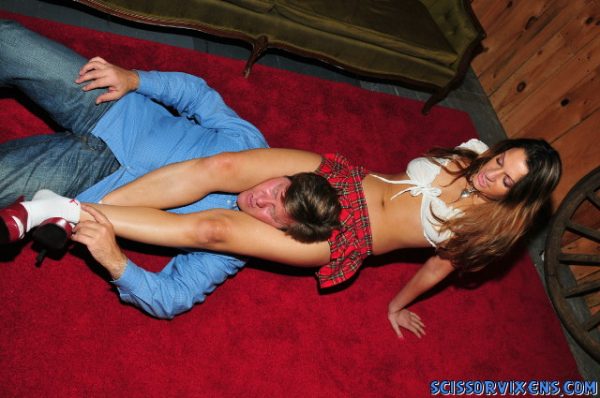 Hover
Hover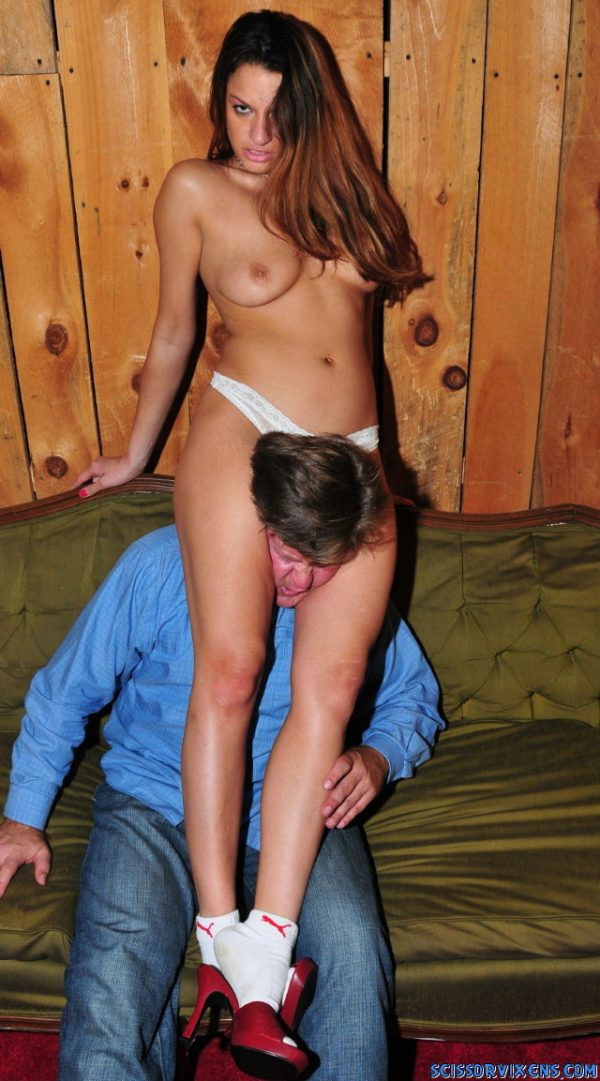 Hover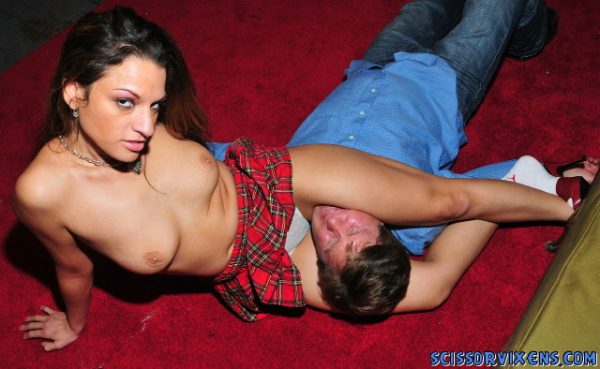 Hover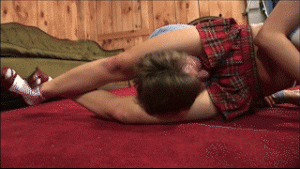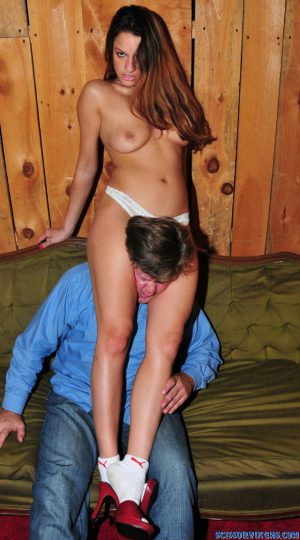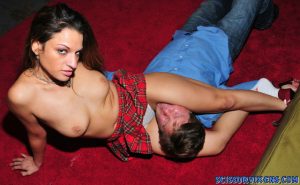 He didn't think I'd find out about all of his girlfriends on the side but his phone's 'text trail' said otherwise.  Now, it's time for him to pay the price!
Video Length : 30 mins. | Video Size : 856×480 | File Size: 352 MB
Video Preview
Video Description
Drew leaves behind a text message trail of various women that his hot-blooded and power-legged girlfriend Miracles find, and in 'Scissor Text Trail', she makes him pay in as brutal a display of all-out scissor savagery as you'll ever see!
This fiery Latino ScissorVixen knows all the tricks with figure fours that crack his throat, face-pounding reverses, rib-bending bodyscissors and then some, combining a brutal barrage of verbal taunts and tirades with hair-pulling and face-slapping that adds to her overall aura as one crazy, dominant, thigh-throbbing, scissor-happy pissed-off woman! Her massive, powerful thighs embrace his face over and over as she lays down thigh chops that nearly take his head off! In the end, she knocks him out cold and leaves him on the floor, a broken, and now single, man!
More Videos You Might Like!