SVDL-0303 'Salem Squeeze!' featuring Tina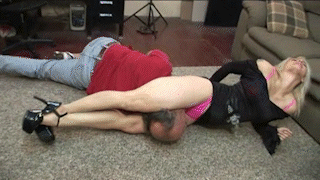 Hover
Hover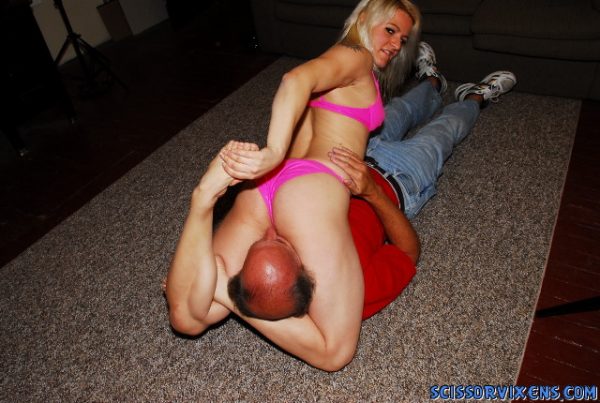 Hover
Hover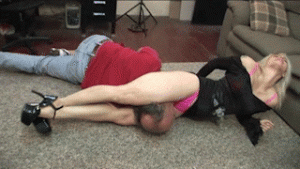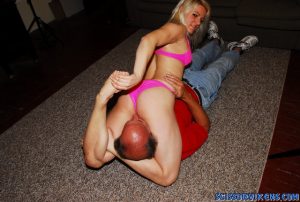 This guy's descendant sentenced one of my descendant's to death by crushing her!  Sorry dude…but someone's gotta pay the price!
Video Length : 30 mins. | Video Size : 856×480 | File Size: 353 MB
Video Preview
Video Description
Wearing a witch's costume, Tina visits a man who is a descendant of a judge in the Salem witch trials. Turns out she's a descendant as well – of one of the witches put to death in the 17th century by being squeezed between two planks, the top one loaded with weights until she died.
Revenge is Tina's and she puts him through absolute hell, utilizing her "Salem Squeeze" to brutalize him in her tree-trunk hard thighs and iron-laced calves! Her figure fours are most savage, those giant calves tearing into his throat and she is an absolute pro at the snapping scissors, bending her legs up and SLAMMING them out straight, her huge, muscular thighs crashing into his skull over and over! In the end, she judges the judge and is his jury and executioner as well!!!
More Videos You Might Like!
SVDL-0189 'The Brazilian Hug!' featuring Yasmin

$

9.99

Here in Brazil we like to make our guests feel welcome by giving them something we call 'The Brazilian Hug'.  Unfortunately sometimes my hugs are a little too TIGHT! Video Length : 31 mins. | Video Size : 640x480 | File Size: 268MB