SVDL-0273 'Who's The Bitch Now!?' featuring Jen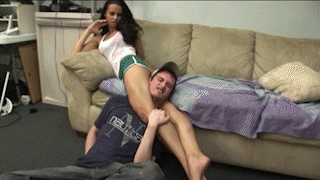 Hover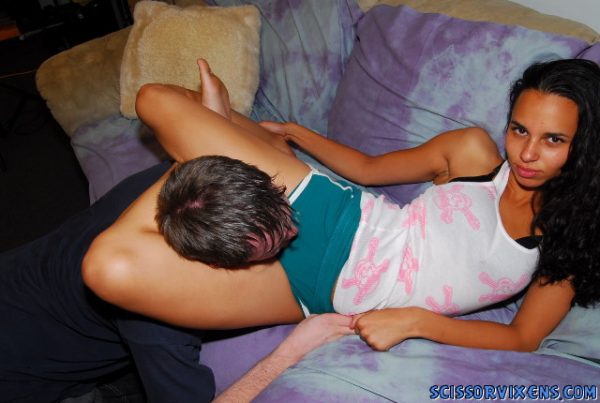 Hover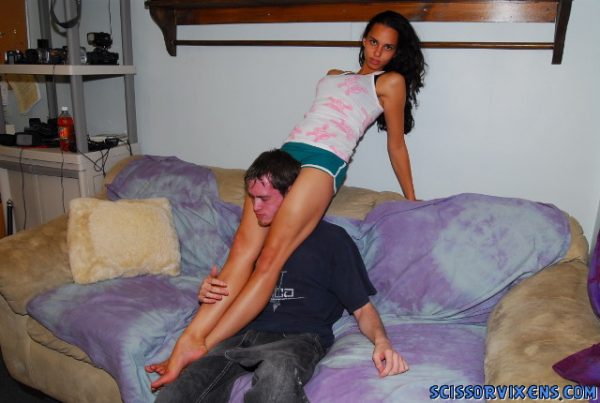 Hover
Hover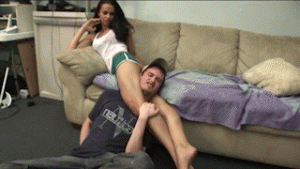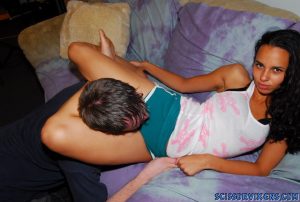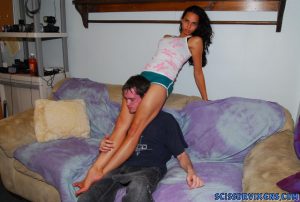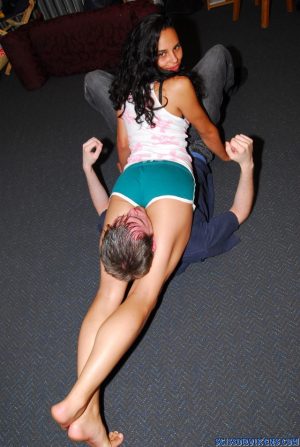 After hearing my boyfriend's buddy, Drew, agree that I'm a bitch on the answering machine…I think it's time to show him, and Drew, who the real bitch is!
Video Length : 30 mins. | Video Size : 856×480 | File Size: 345 MB
Video Preview
Video Description
In 'Who's The Bitch Now!?' Jen comes home and notices a message on the answering machine. She hits the play button and hears a message her boyfriend's buddy, Drew, left for him agreeing with Derek, the boyfriend, that Jen is indeed a bitch.  Well…that is one word you do NOT want to call this tall, lethally legged ScissorVixen as she patiently waits for Derek to arrive home in anticipation of coiling her sinewy, sexy and oh so powerful thighs around him to squeeeeze the living daylights outta' her disrespectful man and squeeeeze she does!
After working poor Derek over and showing him who the real bitch is…she tells him to give Drew a call and to invite him over.  Drew arrives to find Jen waiting for him with open legs.  Needless to say…once Jen is through with Drew…she ends up with two bitches under her scissor control!
More Videos You Might Like!
SVDL-0278 'The Scissoring Elf!' featuring Karyna

$

9.99

He thinks my Elf outfit is too inappropriate for the store.  I wonder if he thinks scissoring his head is inappropriate as well!? Video Length : 30 mins. | Video Size : 856x480 | File Size: 354 MB