SVDL-0218 'Battered Boyfriend!' featuring Alissa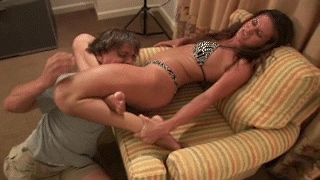 Hover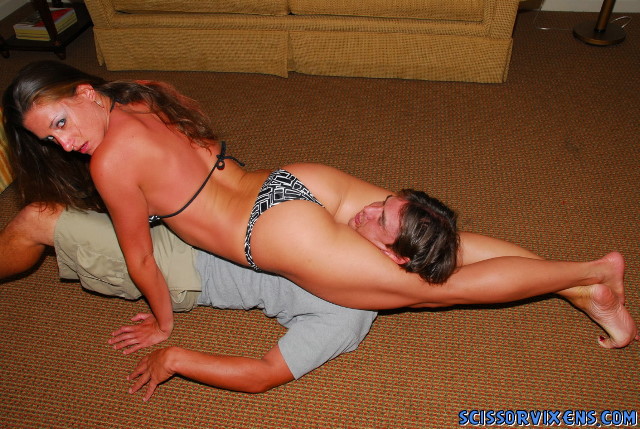 Hover
Hover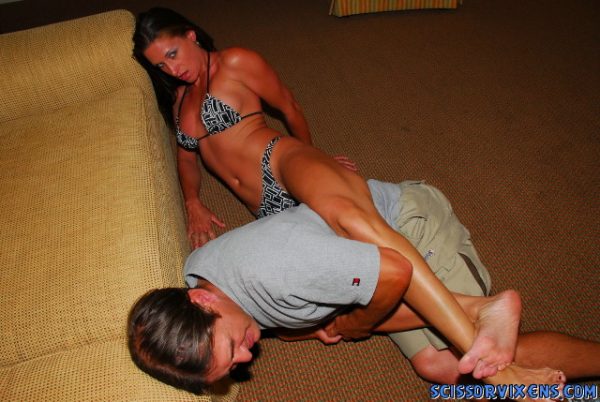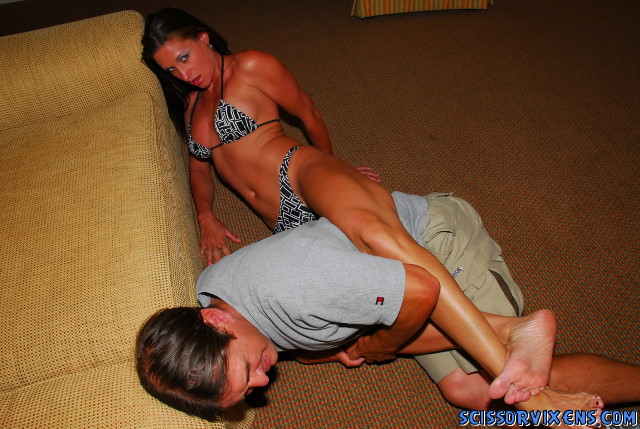 Hover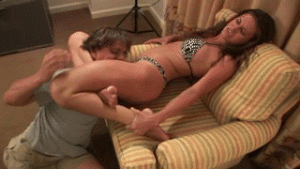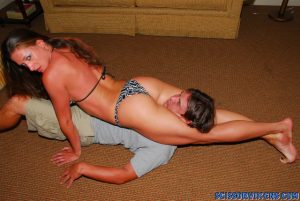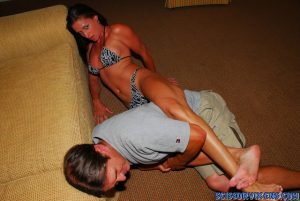 What happens when my boyfriend fails to clean the house like I've instructed him to?  Well, he gets a serious SCISSOR BEATING!
Video Length : 30 mins. | Video Size : 856×480 | File Size: 314 MB
Video Preview
Video Description
We've all heard about 'battered women' who endure years of abuse at the hands of their chauvinistic boyfriends and husbands.  But what we don't hear much about is the few men out there who endure the same abuse at the hands, or in this case, the legs of their female significant other.  Alissa, wearing a sexy bikini, is ready to soak in some sun by the pool but decides to see if her boyfriend did a proper job of cleaning their apartment before she leaves.  She swipes her finger along the top edge of their big screen tv and notices the dust on her finger and gives her boyfriend an ear-full.
Well, he finally decides 'enough is enough' and takes a stand against her constant demands and abuse…BIG MISTAKE!  You can almost see the glee in Alissa's face as her boyfriend has once again given her a good excuse to administer another beat-down using her incredibly long, lithe and oh-so powerful thighs.  Alissa wraps her legs around his head and body in a brutal non-stop display of scissoring fury and verbally trashes the helpless man while reminding him who's the boss and telling him that he's not the one who wears the pants in this one-sided relationship!  For all of you battered men out there…you better think long and hard before you decide to take a stand against the abuse of your woman or you just may find yourself on the receiving end of a brutal scissor beat-down as well!
More Videos You Might Like!
SVDL-0187 'Scissoring The Peeping Tom!' featuring Kira

$

9.99

I caught this pervert peeking in my window while I was only wearing a thong and sports bra.  Sure, I could call the cops but I'd rather teach him a lesson between my young, athletic thighs! Video Length : 30 mins. | Video Size : 640x480 | File Size: 258MB