SVDL-0212 'Scissor Job Spec.!' featuring Samantha Grace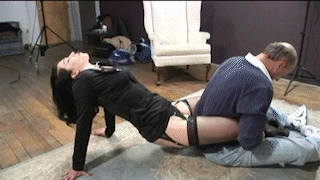 Hover
Hover
Hover
Hover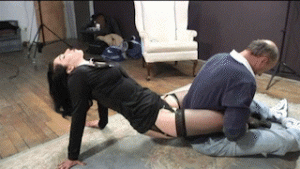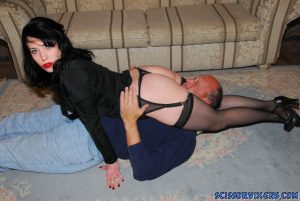 As a lady boss…I like to keep my employees in line…one SCISSSOR at a time!
Video Length : 32 mins. | Video Size : 856×480 | File Size: 335MB
Video Preview
Video Description
Samantha Grace is a boss lady with a lot of stress – and a unique way of relieving it: SCISSORS! In "Scissor Job Spec," she is dressed very sexily in revealing office wear including a mini-skirt, nylons and garter, as she calls her assistant Dennis in to bear the brunt of her rather unusual relaxation technique: Putting him in her muscular young thighs to SQUEEZE him to a groaning mess in all varieties of scissors!
Her calves nearly rip his head off in figure fours and her reverse scissors leave him speechless in her muscular thighs! Then she gets a phone call that due to Dennis's foul-up, an account has been lost, making her go wild with even more punishing scissors that have him begging for forgiveness! If you have a boss like Samantha, chances are you have a scissor spec in your job description, too!
More Videos You Might Like!
SVDL-0174 'Casting Call Crush!' featuring Tomiko

$

9.99

This casting director didn't think I had what it took for the part as a lady wrestler.  Lets see if my SCISSOR holds change his mind!? Video Length : 31 mins. | Video Size : 640x480) | File Size: 269MB