Introducing Mistress Rose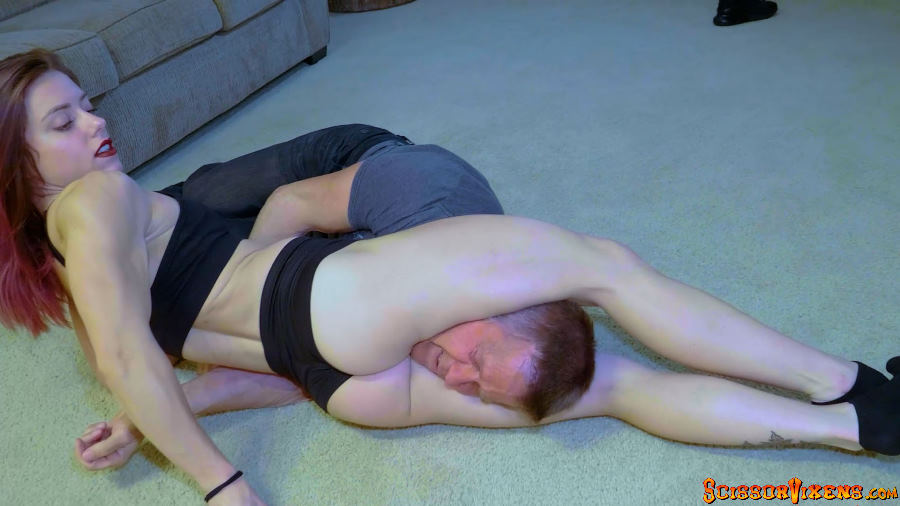 We often get "How can I become a ScissorVixen?" e-mails or "I know a girl that would be perfect for ScissorVixens!" private messages and sometimes they work out and sometimes they don't.
But in the case of the GORGEOUS personal trainer and fitness competitor known as Mistress Rose…when we received her e-mail with the subject line, "Aspiring ScissorVixen Model" with a link to her SessionGirls profile, well…after taking a look we were THRILLED to give her the opportunity to join the LARGEST lineup of MAN CRUSHERS you'll find on any other scissor site!
And what an addition she is!
In her e-mail she told us…"My name is Rose! I've been in the world of wrestling & scissoring secessions about 3.5 years now on & off; however, I've yet to reach out to be on ScissorVixens. I'd love to be a featured model. How would I go about that process?".
Well…that process didn't take long as we hopped on a plane a few days later to make it happen!
Enjoy watching Mistress Rose putting the SQUEEEEEZE on her victims here on ScissorVixens.com!
Session and Contact Information
Click On Pictures To View Full Preview Page or Click On Eye Icon for Quick View.
Click On Heart Icon To Add To Your Wishlist.