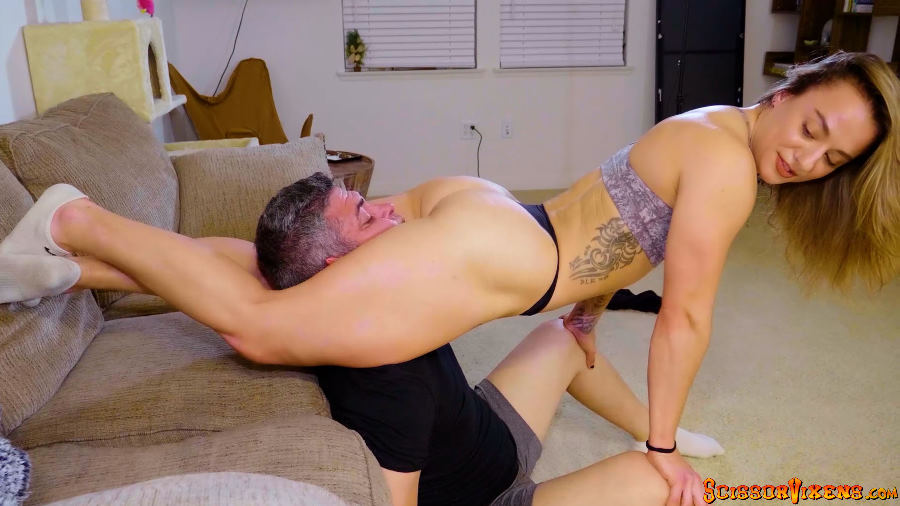 "I love being worshipped for my dominance and muscular physique. Also enjoy dominating a man with my muscles. Especially my legs."
Now if the last part of that quote doesn't grab your attention…well, then MUSCULAR and POWERFUL Master Kira's THIGHS will!
And when they do…LOOK OUT!
We recently featured a new ScissorVixen by the name of Buff Baby Rose but what we didn't initially realize when Buff Baby Rose contacted us to be featured on ScissorVixens was that she is good friends with another CRUSHER we had our eyes on and yep, you guessed it…her name is Master Kira!
Master Kira first appeared on SessionGirls and when we first viewed her main profile picture we were like…"Holy QUADZILLA!".
And after reading her SessionGirls profile bio…we knew we had to reach out to her in which she replied…"Yes, I'm definitely interested!".
And we know you'll be interested in watching Master Kira CRUSHING her victims here on ScissorVixens as well!
Session and Contact Information
 Location: Orange County, California
Click On Pictures To View Full Preview Page or Click On Eye Icon for Quick View.
Click On Heart Icon To Add To Your Wishlist.