Introducing Kelly Winters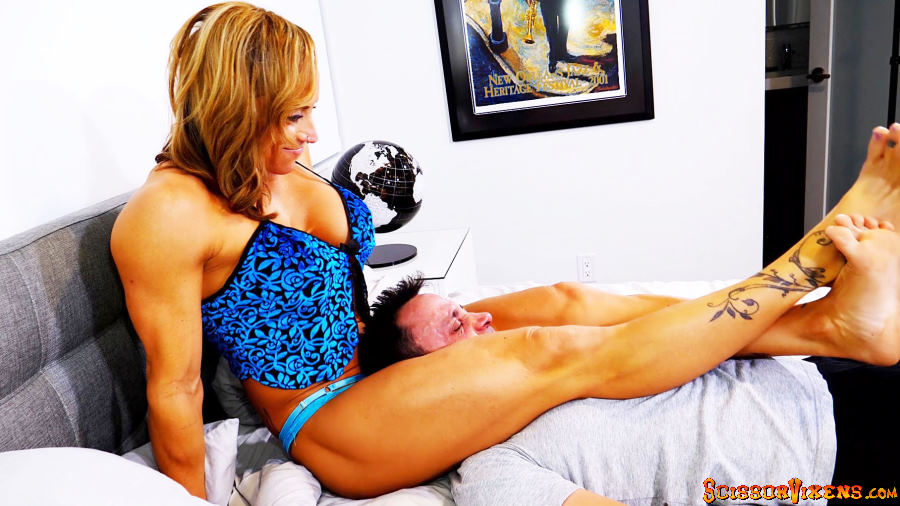 Kelly says: 
"I'm finally here ….. ! 😉  The one true Muscle Goddess. I have been an athlete my entire life. This is my work of art for you to enjoy.  I am am looking forward to finally seeing you….squeezing you….. or carrying you…. maybe even pinning u to the ground;)".
We Say:
Kelly was recommended to us by one of our members and after looking at her portfolio showing off her incredible physique and ultra-muscular thighs…it didn't take us long to  contact her in hopes of featuring her on ScissorVixens.com!
Kelly's thighs are hard as rock and her SQUEEEZE is indeed….DEADLY!
In fact, our first victim told us afterwards…"You know…of all of the girls I've been scissored by…hers was the MOST EXCRUCIATING body scissors I've ever felt!".
Of course the same can be said for her BRUTAL neck scissors as well!
So if you like mature and incredibly fit female ScissorVixens…then you love either watching Kelly in action on ScissorVixens.com or experiencing what her LETHAL THIGHS can do to you in person by contacting her for a session below!
Session and Contact Information
Click On Pictures To View Full Preview Page or Click On Eye Icon for Quick View.
Click On Heart Icon To Add To Your Wishlist.