Introducing Goddess Menhit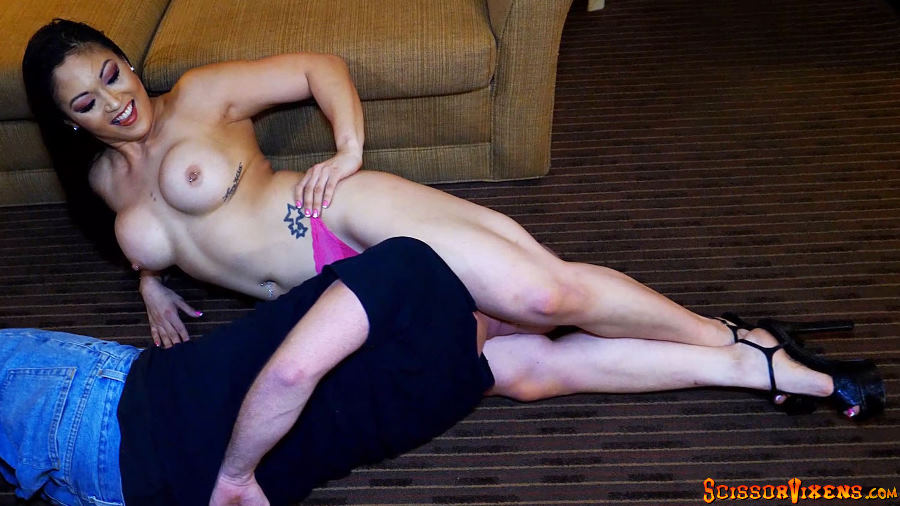 When one of our members contacted us about a former adult start turned POWERHOUSE Pro-Domme living in Las Vegas that we have never heard of…we were a bit skeptical.
How could it be that we have never heard of her after living in Vegas for nearly 3 years!?
Then we took a look at her Twitter and Instagram pages showing video clips of her tossing tons of weights around in the gym as part of her daily Crossfit routine and we knew this GORGEOUS Korean muscle babe had the looks, power and attitude to CRUSH it in her debut ScissorVixen video!
Meet Goddess Menhit – The Slaughterer!
She told she began Crossfit a few years ago and as the muscle started to pile on, she noticed that fewer porn studios were giving her a call.
She also told us that she has a very dominating personality and doesn't take shit from anyone so decided if her muscles and strong personality was too much for porn studios, why not just do what comes natural and DOMINATE weak men!
As a leg man…I immediately noticed her well-developed thighs in which she says she's had most of her life, even before Crossfit, thanks to the combination of genetics and riding horses starting at a very young age.
So when you add it all up…Goddess Menhit's POWERFUL THIGHS and DOMINANT PERSONALITY are a perfect fit for CRUSHING SKULLS here on ScissorVixens!
Click On Pictures To View Full Preview Page or Click On Eye Icon for Quick View.
Click On Heart Icon To Add To Your Wishlist.