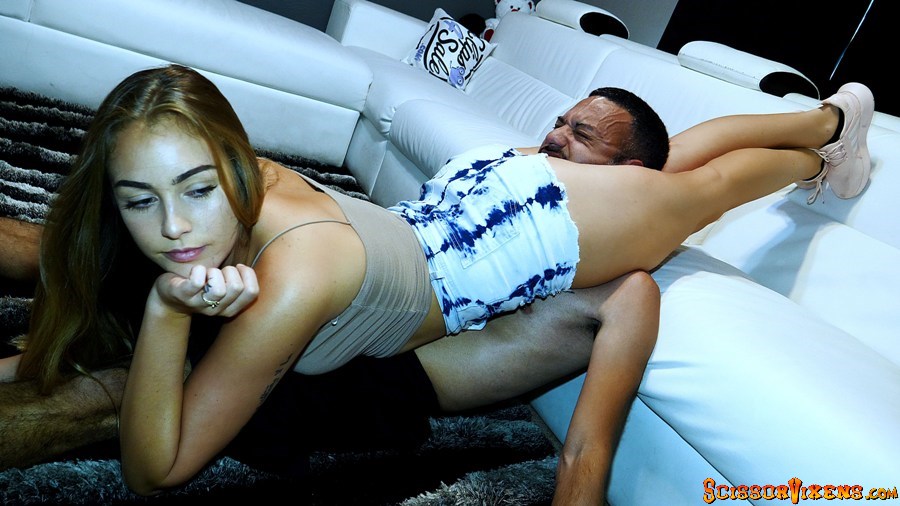 When we heard about new fetish model Angellee and were sent a few pictures…there was no doubt this blonde BEAUTY had the right girl-next-door looks that would get any man's immediate attention!
But we wanted to make sure she had the right attitude and legs to fit right in to our ever-growing list of boy-beaters!
The producer that sent her our way told us she did a beatdown video for him with one of the victim's we have used in the past. A victim that could take a lot of scissor punishment so we knew he was no push-over. She applied a few scissor holds in that beatdown video and apparently he got pretty fucked up by Angellee's thighs even though it was only a few scissor holds!
After hearing that…we had no reason to doubt Angellee not only had the looks but she also had the legs and attitude to do some damage!
Yep…you can just add her to that 'Don't let her looks fool you!' category where one would mistakenly assume such a pretty and petite girl couldn't possibly make a grown man tap-out.
Well…you'd be WRONG!
Click On Pictures To View Full Preview Page or Click On Eye Icon for Quick View.
Click On Heart Icon To Add To Your Wishlist.