Introducing Muscle Marilyn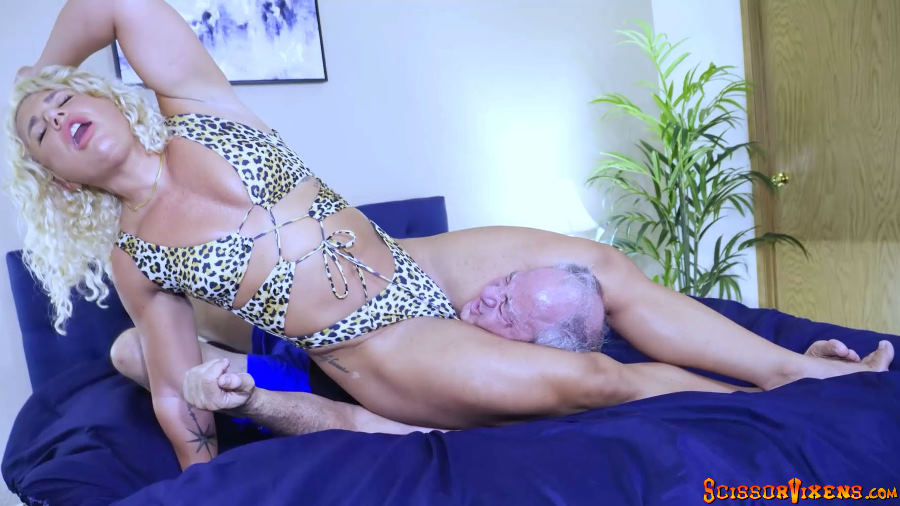 When we noticed this extremely muscular new female bodybuilder, named Muscle Marilyn, pop up on our social network feed showing off her incredible physique…we immediately liked and commented on her post.
It only took a few seconds for her to reply back and then we sent her a private message and an offer to join our ScissorVixens lineup.
Muscle Marilyn told us she recently moved to Vegas from Seattle and was excited for the opportunity to show off her powerful thighs in skull-crushing action!
In fact, the day of our shoot she posted the following on her X (formally Twitter) account: "About to squeeze the lights out of some (un)lucky victim tonight for my first @ScissorVixens shoot. How long would you last between my thighs?".
Well…that question was answered very quickly in her debut ScissorVixens video as our victim didn't last very long before the tap-outs began!
How long to you think you'd last between Muscle Marilyn's SKULLCRUSHERS!?
We already know the answer…NOT LONG!
Session and Contact Information
Click On Pictures To View Full Preview Page or Click On Eye Icon for Quick View.
Click On Heart Icon To Add To Your Wishlist.