Introducing Muscle Mistress Oliv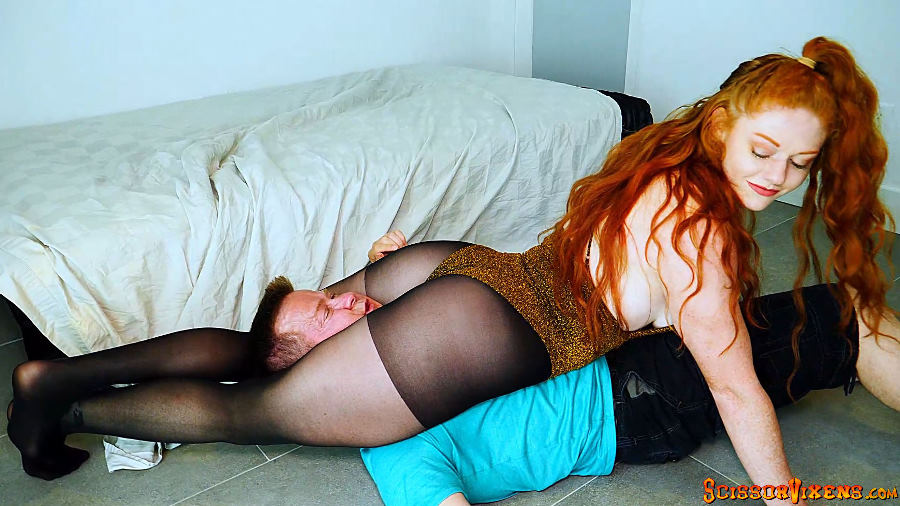 About Muscle Mistress Oliv
When one of our ScissorVixens members told us about a new session girl by the name of Oliv 'The Muscle Mistress' (as she refers to herself on Instagram) and saw she lived in our former location of Saint Petersburg, Fl, we immediately reached out to her to set up a shoot!
And lucky for us, we have a few very capable producers in Saint Petersburg who have experience with what a ScissorVixen shoot is all about so we were able to get one of them to shoot the video for us (since we are now in Vegas). If you love natural born red-heads, naturally beautiful women and powerlifting level POWER then you will be an immediate fan of Oliv 'The Muscle Mistress'!
Oliv's athletic background is pretty impressive which includes varsity wrestling on the boys team (poor boys being humiliated by a such a pretty but powerful girl!), softball, soccer, pole vaulting as well as other track and field events, rifle spinning, working out in the gym for several years and now powerlifting in which she won GOLD an event just two days prior to this video shoot!
Oliv is also an exotic pole dancer and we all know how well that skill transfers over into CRUSHING NECKS!
So check out Muscle Mistress Oliv breaking hearts, and necks, here on ScissorVixens.com!
Session and Contact Information
 Location: Saint Petersburg, Fl.
Muscle Mistress Oliv's Videos
Click On Pictures To View Full Preview Page or Click On Eye Icon for Quick View.
Click On Heart Icon To Add To Your Wishlist.