Introducing Goddess Natalya Vega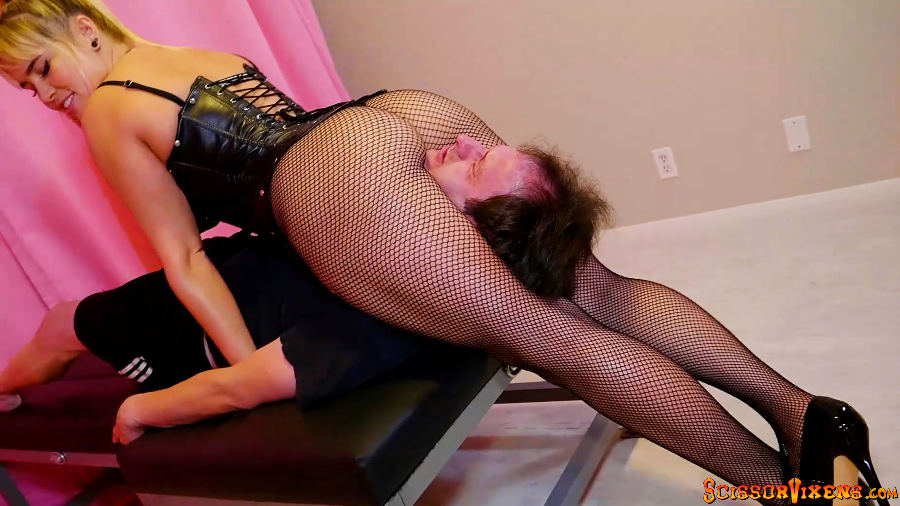 About Goddess Natalya Vega
When walking through the annual Fetcon 'meet and greet' we could not help but to have our attention drawn to the gorgeous backside of a young fetish model wearing tight black  pants showing off her powerfully built legs and butt.
"Good lord, I need to make sure I introduce myself to this girl and get her on ScissorVixens.com!", I told another producer friend standing next to me.
Her face struck a familiar tone as she began to turn around and it was then that I realized I was already in contact with this dark-haired BEAUTY via Twitter on the recommendation of another producer.
There is nothing better than to get a face-to-face confirmation that you made the right choice before the actual shoot!
We then approached her, introduced ourselves and Goddess Natalya Vega greeted us with a big, beautiful smile.  There was not a hint in her friendly demeanor at what was to come in the days ahead leading up to our scheduled shoot.
Folks…Goddess Natalya Vega is the TOTAL package!
She is undeniably gorgeous, she has powerful thighs and an out-of-this world ass but what really separates her from so many is this young man-killer LOVES DESTROYING YOU in any way she can! 
And for ScissorVixens fans that means using her SKULL-CRUSHING, RIB BUSTING THIGHS to break you down and make you whimper one scissors after the other!
And wow…when it comes to camera presence, looking through the lens and right at the viewer, with sexy dominant dialogue that will have your heart pounding…we can't think of any ScissorVixen that does it better!
Even between takes, Goddess Natalya Vega's face was still glowing in DOMINANT RADIANCE!
Perhaps Goddess Natalya Vega seems like a natural because like many other's on our site….she's NOT ACTING…this shit really gets her off! 
So…if you think you have what it takes to please Goddess Natalya Vega!?
Then contact her below and prepare for one  CRUSHING GOOD TIME!
Session and Contact Information
Goddess Natalya Vega's Videos
Click On Pictures To View Full Preview Page or Click On Eye Icon for Quick View.
Click On Heart Icon To Add To Your Wishlist.